Range Rover Audio Upgrade Package
HIGHLY RECOMMENDED BY US
Price: £750 supplied and fitted.
We can give you more warmth to your audio system with the Audison Prima APBX 10 AS. This is an active compact 10" subwoofer with a 400 Watt onboard amplifier built-in to the box. This will improve your meridian audio system at higher volume where the bass dissipates.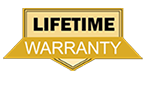 This package comes with a FOUR MASTER lifetime warranty. This warranty covers your products in the event of failure or installation related problems. It is a national warranty.
Contact us for a quote