BMW Audio Upgrade Package 2
HIGHLY RECOMMENDED BY US
Price from: £1,499 supplied and fitted.
For our signature audio upgrade 2 we use Hertz, Rainbow and Audison to give you a much richer, cleaner sound. We upgrade the front door speakers* to a 4" mid's and tweeter's. Sound proof the front doors and door panels and upgrade the factory underseat 6" speakers to rainbow 8" subwoofers. We add some more sound proofing to give that richer defined bass with this installation and use a Hertz Mille 4 channel amplifier to run the front end and give the underseat 8" sub's more power for a better bass response. Nothing will be on show everything is hidden from view.
*With this package we can upgrade the front door speakers to the Hertz Mille pro MP 25.3 & Mille pro MP 70.3 for just an extra £150.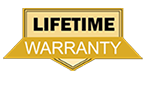 This package comes with a FOUR MASTER lifetime warranty. This warranty covers your products in the event of failure or installation related problems. It is a national warranty.
Contact us for a quote