Mercedes Audio Upgrade Package
Starting from: £2,499 supplied and fitted.
Compatible with C Class / E Class / S Class vehicles.
For this package we will offer you a richer sound for the whole vehicle by upgrading the front door speakers with Rainbow IL-C4.2C MB, 2-way component speakers, upgrading the under-dash subs with the Audison Prima Drop in 8" woofer upgrade. On all speakers we would be using an Audison Prima Forza AP F8.9-bit amplifier. Front Doors will be fully sound proofed to enhance the speaker's quality. We allow a full day's work for this package to be completed. With all cables, parts and everything we need to complete this job.
Under dash woofers are compatible with: W222 / W217 / W253 / W213 / W205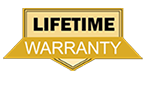 This package comes with a FOUR MASTER lifetime warranty. This warranty covers your products in the event of failure or installation related problems. It is a national warranty.
Contact us for a quote